Poppy
Here's my heart dog, Kestos Galaxy at Norderhove
Poppy is definitely not a show dog but she's the most loving dog we have ever had. Cheeky, full of fun; she adores all animals and people and like nothing better than to sit by your side, lean into you and snuggle Her hunting instinct is very strong and she's definitely not a dog to allow to run loose.
Now 8 years old she has become the most gentle, sensitive and loving dog .
Playing with Poppy
( well sort of; they don't quite understand each other yet.)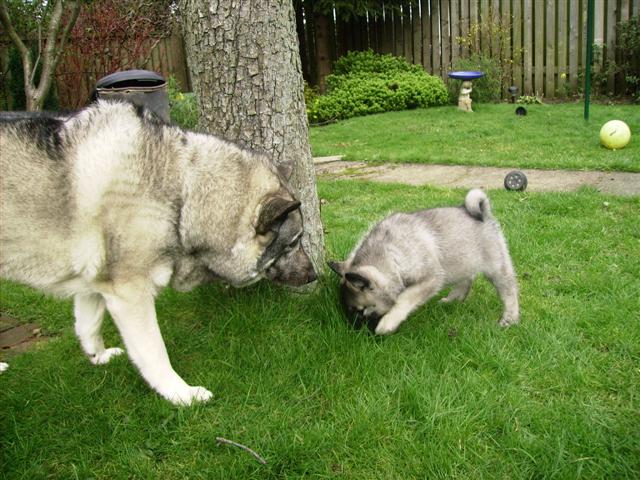 They do now! 11 weeks old and Sky's leg makes a juicy chew toy.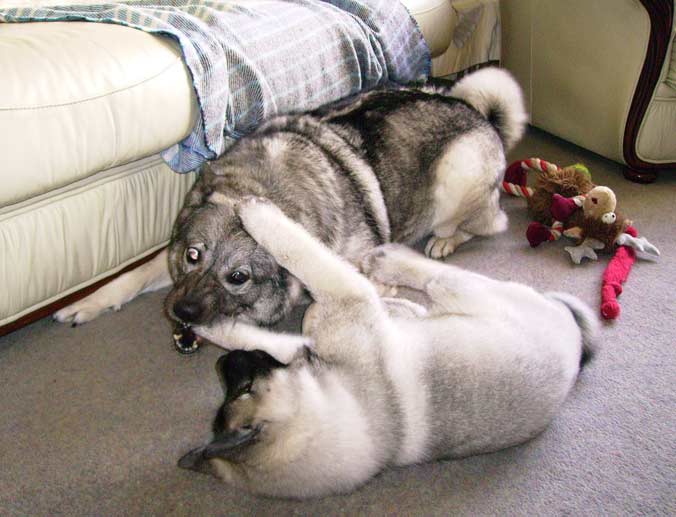 And with Sky at 14 weeks, they are firm friends.